The era of white imperialism may have, for the most part, come and gone, but fair skin tones and Caucasian facial features continue to be upheld as the beauty norms in countries around the world. Here are just a few examples of beauty products — both mainstream and, well, not so mainstream — that continue to shamelessly uphold notions of white, light-skinned supremacy.
1.Lactacyd White Intimate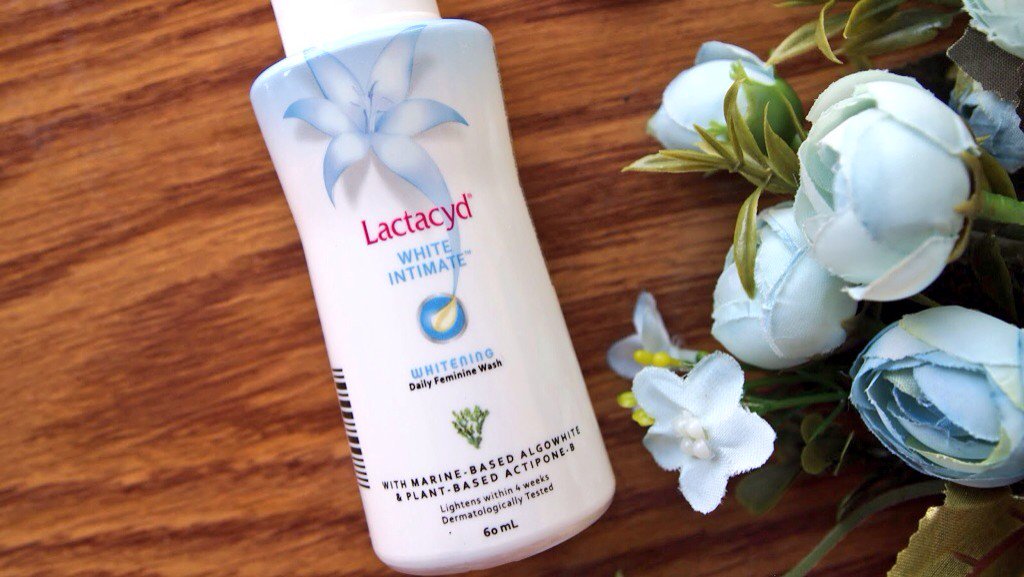 "Sweat and excessive friction from tight clothing can darken the skin around the intimate area, causing self-consciousness, decreased confidence or intimacy inhibition," the product description reads. So, following the logic of the product's creators, based in the Philippines, dark skin, around the "intimate area" especially, not only repels men, but will decrease your confidence, too. Do you really need an explanation for how shaming darker skin tones and upholding white skin as aesthetically superior is racist?
2. Seoul Secret beauty pills
Thai skincare company Seoul Secret came under fire in January this year when it advertised skin whitening pills under the tagline "white makes you win." It also advertised with a video showing a prominent Thai model slowly turn black as she claims she could lose "everything she has worked for" without "the whiteness [she has] invested in."
The Guardian reported that skin whitening products were widely used in Asian countries, and the skin whitening pill was an alternative to creams that caused skin irritation. However, other parts of Thai society have fought the stigma against darker skin with a new magazine called Tan, which celebrates sun-kissed skin. And let's not forget that in 2014, darker skinned model Maeya Nonthawan won the Miss Thailand World pageant.
3. "Nude" Bras
In 2014, the editorial board of the University of Oklahoma's newspaper sparked controversy when it deemed nude bras a modern extension of white privilege, garnering routine criticism from opponents of "political correctness." But think about some of the "nude" colored products you own, from concealer to lingerie.
Imagine this: you are a young African American woman who has run to the local department store to grab a "nude" colored bra to wear under a sheer outfit, say a game-day dress or a work interview blouse. But when you get to the store there is no "nude" lingerie, at least not for you. Bras in slightly different shades of pale peach abound, but there are few to no options for darker-skinned women and they aren't advertised as nude-colored. How would it make you feel that the fashion industry and society at large has based its ideal of nude on Caucasian people? That the color of your skin doesn't count as "nude?"
For example, whenever you've had a minor cut or scrape and gone to reach for a Band-Aid, have you every used one that wasn't made for light-skinned people? We guess probably not because flesh-colored Band-Aids for darker-skinned people don't seem to exist.
The fashion and beauty industries continue to define the color "nude" as a shade that excludes darker, nonwhite skin tones, solidifying our society's collective understanding of "nude" as the color of white skin.
Fine, make bras in different colors, but why does that have to be "white privilege" and "racist" by assumption?

Find a market niche and serve it. But why does it have to be "racist"?
2011: University of Colorado faculty leaders may consider whether the use of black face paint at sporting events is school spirit or racially insensitive and reminiscent of "blackface" costumes.
The Boulder Faculty Assembly's diversity committee has raised the concern that, on multiple occasions, "blackface" costumes have been displayed at sporting events and on Pearl Street during Halloween.
But students who have worn black body paint to past football games say they're simply showing school spirit and supporting the Buffs, whose colors are black and gold.
Members of the Boulder Faculty Assembly received notification Thursday of a resolution, still in its draft stage, that calls on the campus community to "vigorously address" the unacceptable behavior. The assembly is scheduled to discuss the measure at a meeting next month.
CU junior Chris Scully, a chemical engineering junior, and a group of his friends painted their faces and bodies black and wore blue and pink wigs to the CU-Georgia game in October.
Buffs fans, via Facebook, declared the game a "blackout," encouraging those supporting CU to wear black and show a unified front for the night game at Folsom Field.
"We were not doing it to be racially insensitive," Scully said. "We wanted to have fun and support the school."
 2015:
Arizona State University's Sun Devil Athletics posted a message Monday asking fans not to paint their faces at any sporting event, a notable request ahead of ASU Football's annual "blackout" game this weekend.
ASU fans wear all black during the annual blackout game as a way to show team spirit for the players when they wear their all-black uniforms. This year's is against University of Colorado Boulder this Saturday, and they're promoting #BlackOutBuffs.
Last year, the game sparked controversy when a few fans wore black face paint to the game, which some said too closely echoed blackface, a form of theatrical makeup widely regarded as racist.
During the backlash in the weeks after that game, the African-American student coalition at ASU and other leaders called for a ban on all face paint. In the end, ASU asked fans not to paint their faces for any games but did not ban its use.
2016: Millikin University in Illinois have been told by administration that if they wear face paint to an upcoming event, they will be punished for "cultural appropriation." The face paint was part of a longstanding university tradition.
The warning was issued by Nicole Rowlett, the Greek Advisor for the university's Office of Inclusion and Student Engagement (because apparently that's a legitimate position nowadays).
From Daily Caller:
It is a tradition for Tau Kappa Epsilon (TKE) and several other fraternities at Millikin to paint their faces and bodies with the colors of their houses during their annual Plunge/Bid Day event. TKE's colors, for instance, are red and gray.

But this year, according to a letter from Millikin's Office of Inclusion and Student Engagement (OISE) obtained by Campus Reform, TKE members have been warned against the face-painting practice and other forms of dress-up because it can be disrespectful to other cultures.

"Members of [TKE] are prohibited from wearing black and red paint, wigs/and or clothing items that mimic or depict an ethnicity or culture," the letter by OISE Greek Advisor Nicole Rowlett says. "Failure to comply with the expectation will result in immediate removal from the event, and additional student conduct sanctions."

So what culture are they appropriating? Nicole doesn't say, but I'm guessing Native Americans? That's stupid. Everybody from every culture since the beginning of time has worn face paint.
I guess Cave Men would be offended.
Triggering intensifies.
SOMEBODY GET ME TO A SAFE SPACE NOW. (Pics Website: Total Frat Move)
So PC stupidity not limited to the last few years.
TRIGGER WARNING