I wonder what excuse The Left will come up with for that… 😦
What caused that hatred, Reverend?  YOU DID!
Real Simple.
The suspect "struggled violently" with the officers "for several minutes," police said, as patrons exit the store to checkup on the officer lying on the ground next to the squad car. In the video, the suspect appears to exchange punches with one of the officers before they both tumble to the ground. 
You know if they'd shot him it would have been their fault.
As it is, I'm going to wait and see who cheers for this dirtbag.
The suspect, identified as 44-year-old local resident Marc LaQuon, was arrested and taken to a county jail, Howard said. He was charged with three counts of attempted first-degree murder, five counts of aggravated assault, one count of resisting arrest and two counts of criminal damage. It is unclear if LaQuon has obtained a lawyer or entered a plea.
The two officers who were struck sustained serious but life-threatening injuries, police said. The third officer, who was able to jump out of the way, sustained some injuries during his struggle with the suspect.
"As a Department, we are very fortunate these officers were not killed or more seriously injured," said Phoenix Police Chief Joe Yahner. "We are living in uncertain times, and this is yet another reminder of how important it is to stay vigilant, and to watch out for one another."
Because The Left is coming for you, Barbara… 🙂
Twitter comment: "why don't u guys say BLACK suspect? You would if it was a white cop."
"you know the answer. The suspect was turning his life around and such a good man where is 1st grade photo"
So what if he appears to be a Black Panther activist, the Black Lives Matter crowd have already denied they knew him. Hillary anyone? 🙂
Thanks Obama, and The Left for making race relation so much "better". 🙂
Oh, and in case you're thinking he a poor oppressed black man, apparently (but as yet unconfirmed)
Marc LaQuon Payne
Director of Marketing
Phoenix, Arizona

But his business face book page has no posts since 2015…hmmm…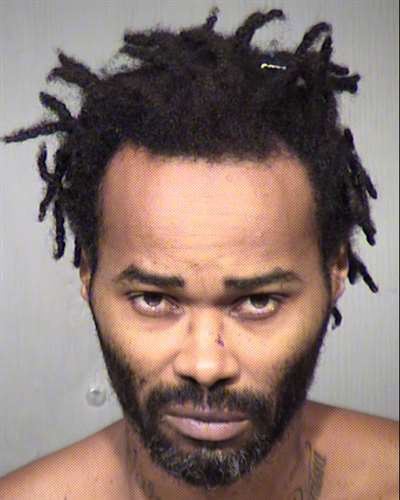 The Left's new secret hero…
Thanks again Obama