George Soros and his paid rabble and the mindless zombie hoard were busy in AZ over the Weekend when Trump was here. Hope they enjoyed the weather! 🙂
An anti-Trump protester in Arizona held up a "Make America Mexico Again" sign as anti-Trump agitators demonstrated ahead of Trump's Saturday visit to the Grand Canyon State.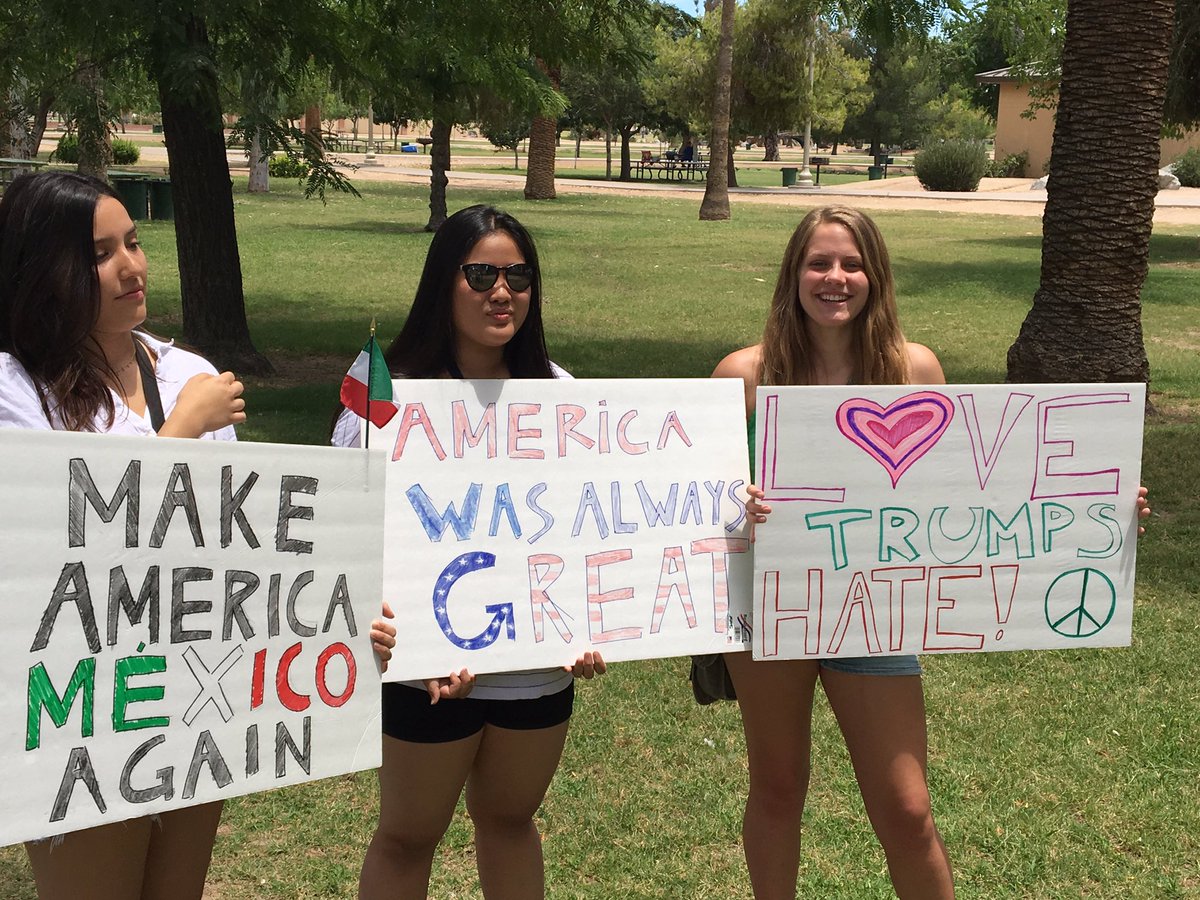 That's why they are voting for the Corrupt Socialist! (because she's a woman).
The agitators also inflated a Trump KKK balloon and put up a "Make America Hate Again" sign at the demonstration. The inflatables were reportedly donated to the pro-amnesty group that organized the protest.
Just feel the love…
The last time Trump was in Arizona, anti-Trump agitators and pro-amnesty advocates blocked a highway and even chained themselves to cars to prevent Trump supporters from attending his rally. After Trump's Tuscon rally in March, anti-Trump agitators taunted and threatened Trump supporters as they entered and left the venue.
A Tuscon police officer who attended the event as a private citizen said though he felt safe around Trump's supporters, he did not feel safe around the anti-Trump agitators, whom he called "the most hateful, evil people he has ever seen."
The Lion's Guard bikers group has vowed to protect Trump's supporters during his Saturday event in Phoenix.
And they did.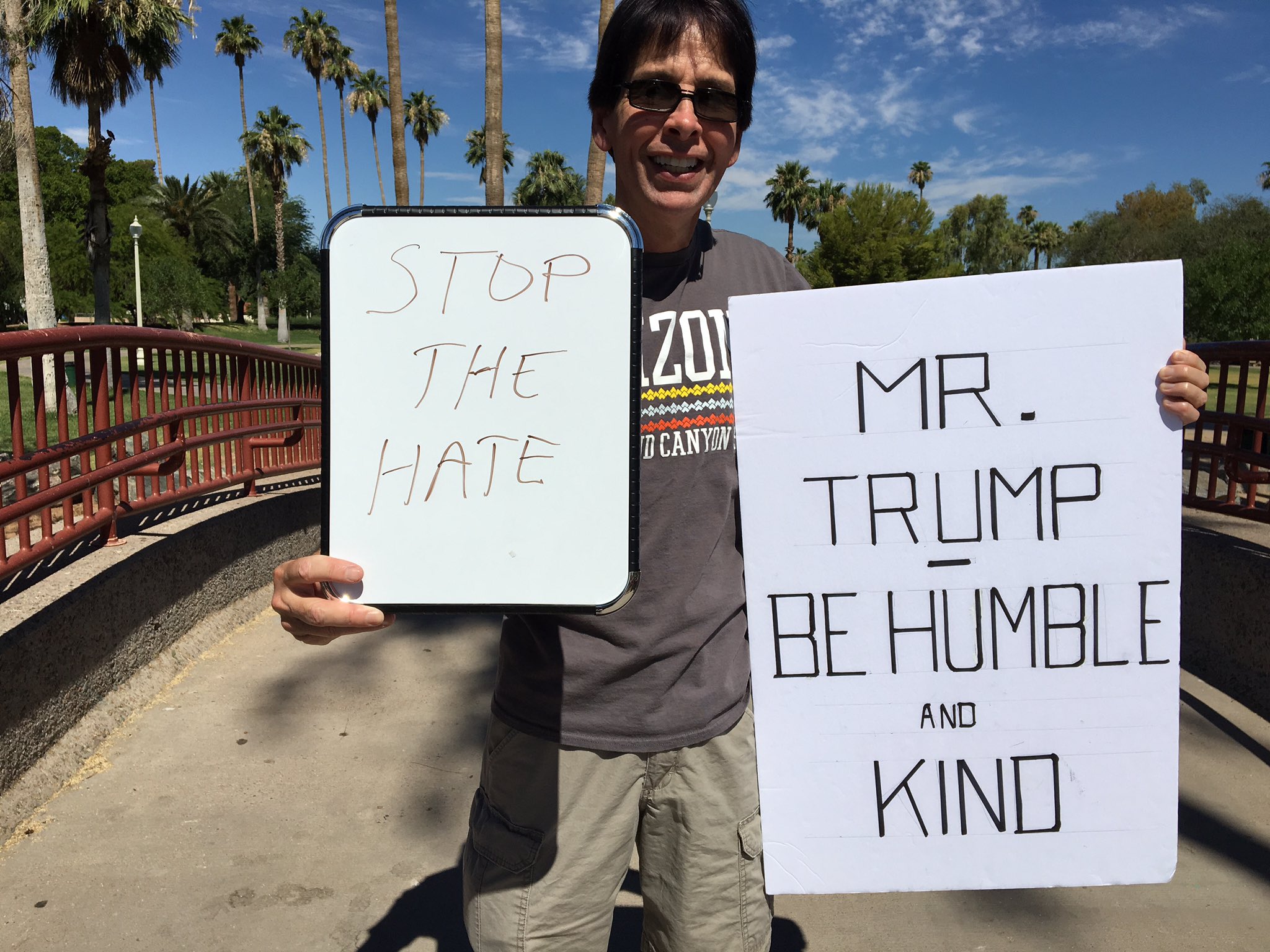 Like Hillary! 🙂